BCT presents: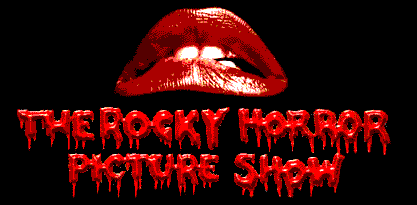 2 nights only! October 20th and 21st, 2017 at 9:30 p.m.
$10 per person
BCT is showing the interactive cult classic: The Rocky Horror Picture Show movie with audience participation for the second year!!
Come dressed as your favorite character, or just dress up. Come interact with other RHPS Fans. Be on stage, let's do the time warp, again!!..I can feel your An-tic-i--PATION!!
Buy tickets online or at the door, providing we don't sell out online..( hint hint)
Come both nights!! Bring family n friends! It is a "adult" show and it is BYOB responsibly.
This is an adult show, but we are opening it up to teens under 17 with an adult guardian.
The story centers on a young engaged couple whose car breaks down in the rain near a castle where they seek a telephone to call for help. The castle is occupied by strangers in elaborate costumes celebrating an annual convention. They discover the head of the house is Frank N. Furter, an apparent mad scientist who actually is an alien transvestite who creates a living muscle man in his laboratory. The couple is seduced separately by the mad scientist and eventually released by the servants who take control.
Survival bags will be sold at the theatre for $5 each.
Frankenfurter says the bags will be filled with things you need to survive a night in his castle! (Newspaper, confetti, noise maker, nitrile glove, cards, party hat, simulated hot dog, simulated toast, glow stick and water squirter) Butler says, you bring the fun!
If you are bringing your own items, please do not bring real food to throw! We cannot have edibles thrown at our new screen.
Questions?
Call 515-303-0393 or email mail@boonecommunitytheatre.org